More than 170 experts joined the online live session on April 2, 2020.
More than 170 experts joined the online live session and made the first virtual The Autonomous Chapter Event a big success. Due to COVID-19, the circumstances were difficult: We re-arranged our workshop set-up and designed a fully virtual Chapter Event.
Six international experts shared their presentations on architecting fail-operational and fail-degraded AD systems and requirements for safe trajectories with the viewers. A big thank you to
Riccardo Mariani (Vice President of Industry Safety, NVIDIA)
Simon Fürst (Principal Expert Autonomous Driving Technologies, BMW Group)
Martin Törngren (Professor in Embedded Control Systems, KTH Royal Institute of Technology)
Jack Weast (Senior Principal Engineer, Intel & Vice President for Automated Vehicle Standards, Mobileye)
Wilfried Steiner (Corporate Scientist & Director TTTech Labs, TTTech Computertechnik AG)
and Phil Koopman (Co-Founder, Edge Case Research & Principal Technical Contributor UL 4600)

The presentations from the experts were followed by an interactive, virtual Q&A session via slido. The engagement of the participants was remarkable! The topics that were covered:
1. Conduct a concretization work on safe architectures for automated driving
The main question to be answered is "How can we develop safe architectures for AD?" and as a starting point, we focus on the following topics:
Current architectural approaches in ADAS and AD

Architecting fail-operational and fail-degraded behavior

Decomposition examples of the proposed fail-operational architecture to achieve the necessary ASIL
2. Requirements for safe trajectories
Definition of common/standardized interface of a trajectory

What are the criteria that a trajectory should meet to ensure that it is safe

Review of current approaches for verifying the safety of trajectories (Responsibility-Sensitive Safety, Safety Force Field, and others)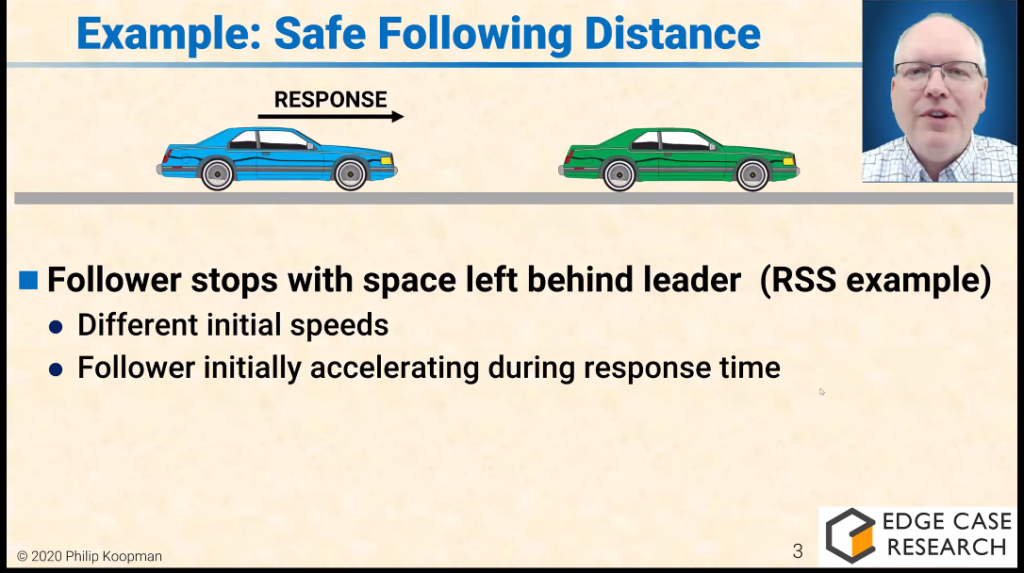 Thanks to the great effort of team and speakers alike, the first The Autonomous Chapter Event was a big success.
Currently, we are collecting the input and will summarize it in our The Autonomous Report. The report will be published at our The Autonomous Main Event.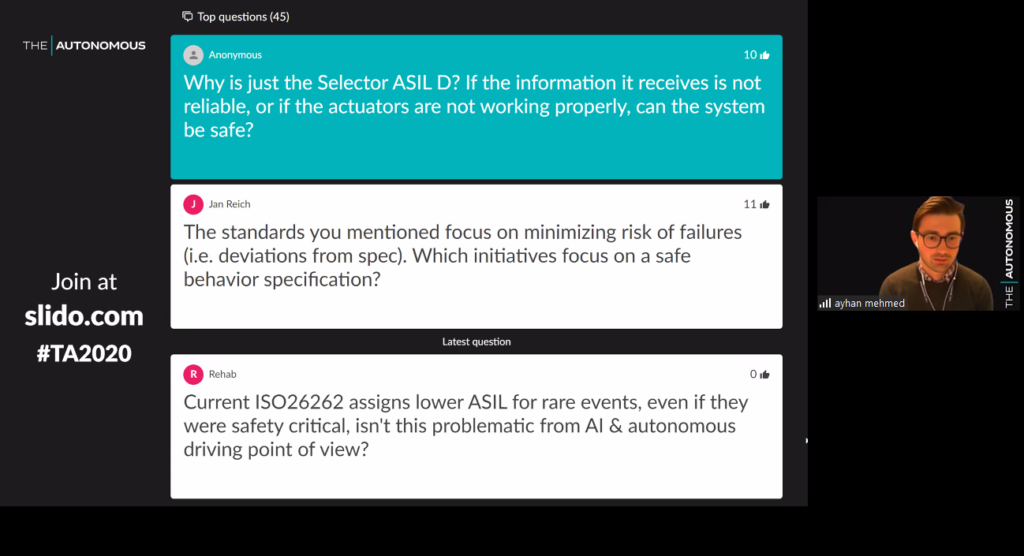 If you are interested in contributing and participating at our work towards a Global Safety Reference, please get in touch with us!
Find out more about our upcoming events here and follow us on LinkedIn for updates!
Stay safe!