500 experts registered for the online live session on June 5, 2020.
On Friday June 5, we went again fully virtual for our second Chapter Event! We managed to bring together in an interactive online event 500 experts to explore the topic of artificial intelligence for safe autonomous mobility.
Six world-class keynote speakers shared their insightful research and presentations. Many thanks to: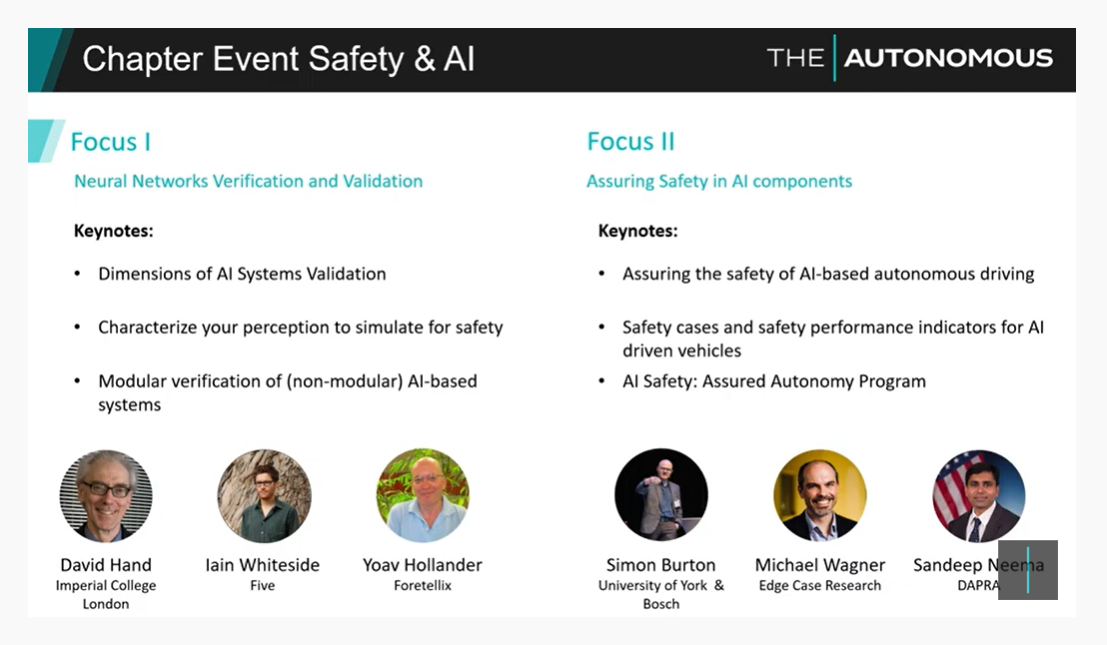 Each presentation was followed by a live Q&A session via Slido, tailored to the online participants' main interests. Thus, the attendees had the opportunity to find out more about certain topics and interact with our selected speakers. The real-time engagement and virtual panel discussions provided detailed technical information and emphasized the power of the diverse ecosystem.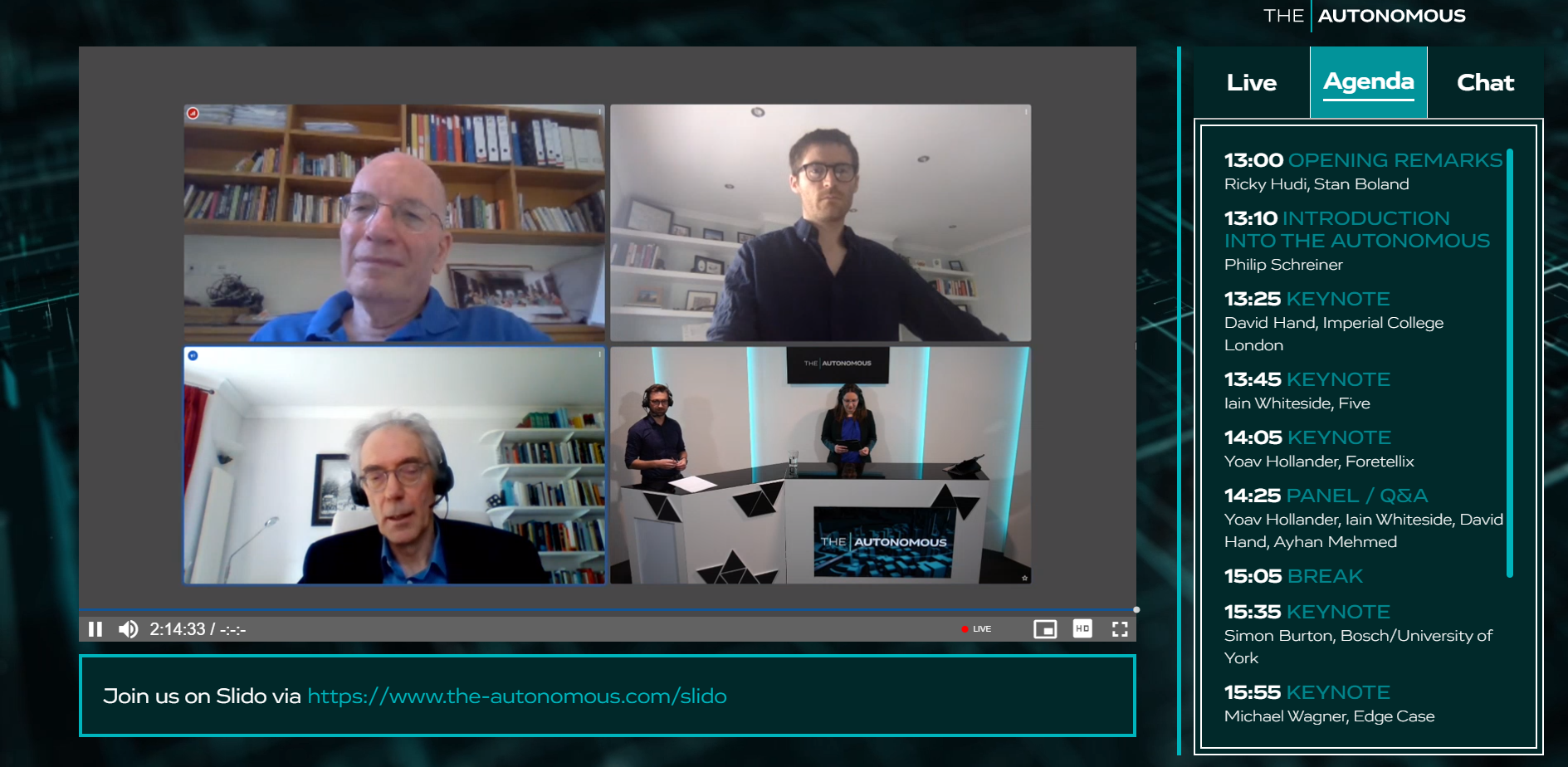 The following topics were covered:
Neural Networks Verification and Validation – The main question raised for this focus topic was: "How can we understand the competence of an AI component?
Assuring Safety in AI components – The focus of this topic centered around answering the question: "Can system-level mitigations protect against residual inadequacies in AI components?"
This inspiring virtual event wouldn't have been possible without the joint effort of all those involved in organizing it. Special thanks to the entire The Autonomous team and the Chapter Event co-host, Five. We are currently gathering feedback from all our participants and summarizing the technical input, which will be included in The Autonomous Report.
If you are interested in contributing to our work towards Global Reference Solutions in safe autonomous mobility, please get in touch with us!
Find out more about our upcoming events here and follow us on LinkedIn for updates!